Alien Clip Art & Cartoon Images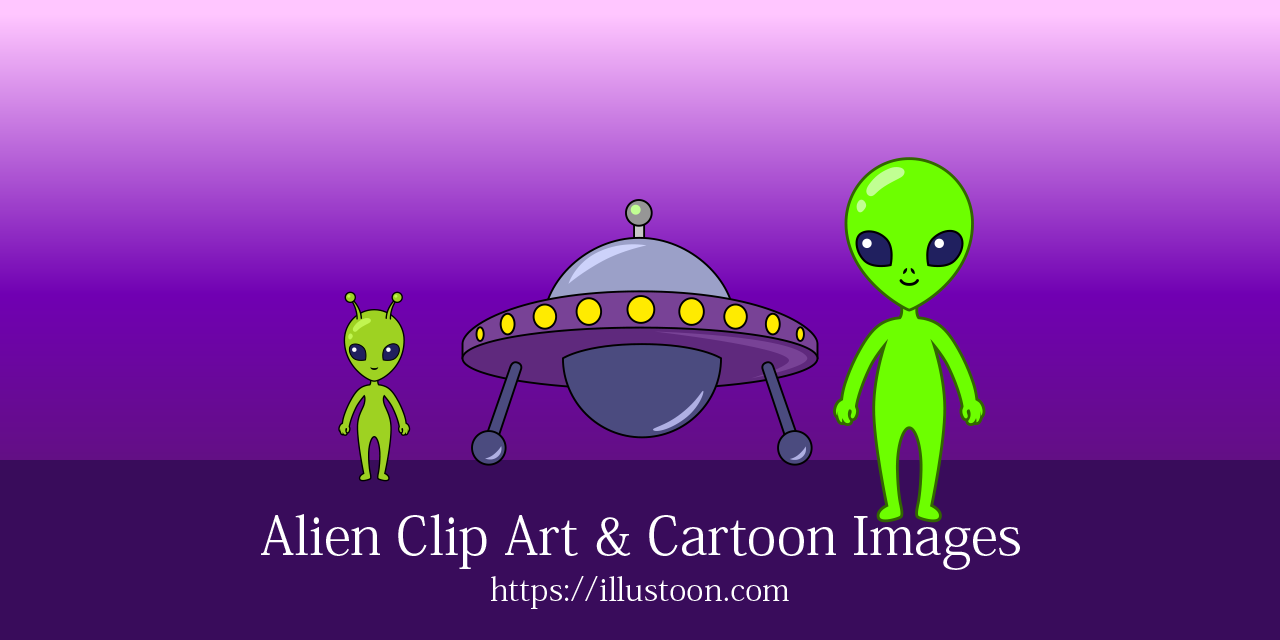 Explore the outer limits of your imagination with our alien clip art and cartoon images! Our collection features a variety of quirky, colorful, and fun alien images, perfect for adding some extraterrestrial flair to your designs. Downloadable in high-quality PNG format with transparent backgrounds, they're great for conveying concepts like sci-fi, fantasy, and otherworldly themes. From cute and friendly aliens to creepy and menacing ones, our images have got you covered. Best of all, they're completely free to use!
The clip art and cartoon images are PNG images with transparent background.